COOL JAPAN AWARD 2015
At the first Cool Japan Award given in 2015, we commended those whom the Cool Japan Association considered to be worthy of Cool Japan. It constituted the first step in dispatching "Cool Japan" to the whole world with endeavors, ranging from those related to "things" that centered on products to those related to "matters" that encouraged urban development and culture.
COOL JAPAN AWARD 2015 CEREMONY
On June 27, 2015, the awards ceremony was held in Kyoto.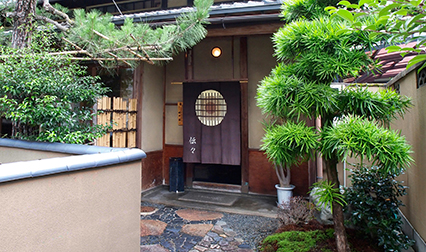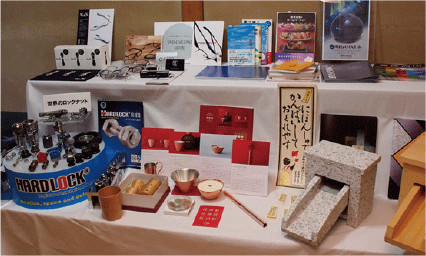 ORGANIZER
Cool Japan Association, general incorporated association
SUPPORTER



OPERATION
Cool Japan Award Secretariat
COOPERATION
Nishijin tanaka,WIP Japan,5 L Entertainment Co.,Ltd.,
Campus NAVI TV,TARGET INC.,Getty Communications Co.,Ltd.
CEREMONY
Kyoto city (Kyoto Nishijinori art gallery "DEN-DEN")
GUEST
Mr.Yoshihiro Seki,Secretary General of the Ministry of Economy, Trade and Industry
2015 Award List
| Object | Genre | Target | Prefectures | Municipality |
| --- | --- | --- | --- | --- |
| Magewappa/Wooden container | industry | KURIKYU | AKITA | Odate City |
| The Omiya Bonsai Art Museum | facility | The Omiya Bonsai Art Museum | SAITAMA | Saitama City |
| HAKONEYAMA terrace/Hotel | facility | HAKONEYAMA terrace | IWATE | Rikuzentakada City |
| Lighting Design of Skytree | design | SIRIUS LIGHTING OFFICE | TOKYO | Minato District |
| MEGASTAR/Planetarium | product | Ohira Tech | KANAGAWA | Yokohama City |
| ERN series/Bathtub | product | USTECH | KANAGAWA | Yokohama City |
| MIRAI/Hydrogen-fired car | product | TOYOTA | AICHI | Toyota city |
| Character Bento/ Bento Art | culture | Mari Miyazawa | NAGANO | -- |
| Sabae Glasses/Glasses | industry | Fukui Optical Association | FUKUI | Sabae city |
| RED & WHITE/Cup | product | Odakou Douki | TOYOTA | Takaoka city |
| 15.0% Spoon/Spoon | product | LEMNOS Naoki Terada | TOYOTA | Takaoka city |
| Kanpai by-law/by-law | by-law | Fushimi Sake Brewers Association | KYOTO | Kyoto city |
| Hard Lock Nut/Nut | product | HARDLOCK Industry | OSAKA | Higashi Osaka city |
| Sakai Hamano/Knife & Scissors | industry | SASUKE | OSAKA | Sakai city |
| Showa no Machi/Town Development | landscape | Bungotakada City | Oita | Bungotakada City |
| Kurokawa Onsen/Spa Town | landscape | SINMEIKAN Tetsuya Goto | KUMAMOTO | Kurokawa city |
| Randsel/School Bag | culture | -- | -- | -- |
| Handing out tissues/Sales Promotion | culture | -- | -- | -- |
※表は横スクロールして閲覧できます
COOL JAPAN AWARD 2015 REPORT (in Japanese)